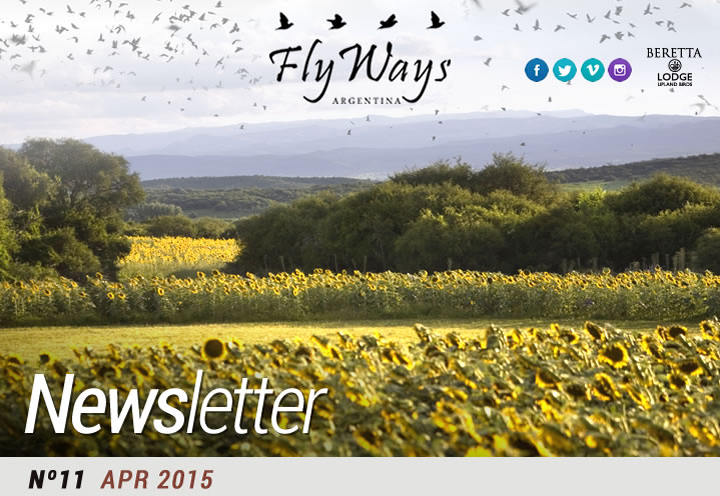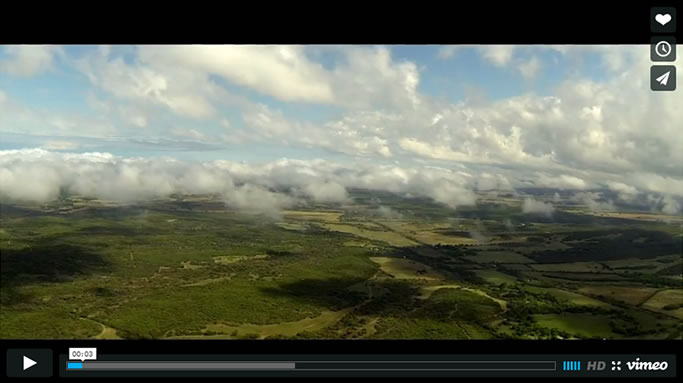 Word from the Owner
Dear Friends,
Exactly 10 years ago this month we closed the deal to operate Los Chanares lodge. How time flies! Along the way we were lucky to team up with Sierra Brava in 2007 and started Posta del Norte from scratch in 2011. We hope that throughout these 10 years we have provided all our clients with memories of a lifetime. It's amazing how many family trips we have hosted and how many friendships have been strengthened on the annual trips down to Argentina.
From our side, we want to thank all the clients for their generosity over the past 10 years. We now employ over 90 people and all of them are able to provide a better life for their families. First because of the generosity of our clients and second because our lodges are not subject to the ups and downs of the Argentina economy. Besides financial security, I know all the staff is extremely proud of the great comments and reviews left by all of you. Given the effort and stress involved in pulling off a perfect dove hunting trip, the main driver for our staff at the end of the day are all your compliments, post-trip emails or TripAdvisor reviews.
So thanks for an incredible 10 years and looking forward to 10, 20, 30 more!
LODGE NEWS
The month of February was a difficult month in the north of Cordoba. We had very heavy rains which caused floods, broken bridges, river overflows, damaged houses, etc. We still were able to deliver a very solid trip to our clients and offer fields with lots of birds even when most had moved up north and out of our area. This was in part thanks to our successful Game Management Program and because we have access to over 160,000 hectares in the north of Cordoba. Thankfully, all routes and roads have now been either repaired or restored, so no more delays from the airport or to get to the lodge. Our team is strong and we are always willing to go the extra mile to deliver flawless service. As we continue to do every year, we are getting ready for the new season with lots of improvements at our 3 lodges and with new high-volume fields leased very near our lodges.
| | | |
| --- | --- | --- |
| | | |
| | | |
| ......................................................................... | ......................................................................... | ......................................................................... |
| We are full of good news for you: we have a shiny new tractor to help us keep our fields and crops in top form, we purchased a new van for an enhanced comfort and service during our transfers and 6 new A-400 Xplor Berettas semiautos (28 gauge). We are in negotiations to buy a new truck that will have the most unique rack in Argentina. All our clients enjoy the racks on the back of our trucks and the new design will be incredible. On a sadder note, our condolences go out to the family of Fayez Nicolas El-Khoury. We lost a dear friend last month. | After an excellent season, it is now time to prepare for the upcoming season. Our beloved house is getting ready to receive our dear Friends. The starting of Autumn in Cordoba is blessing us with a fabulous sun, which means the sunsets in Sierra Brava are truly unique and breathtaking. We are remodeling the Pool House and refurbishing our kitchen from scratch. We took a 3-week break in April to paint, garden, get our shooting fields ready, re-equip our more than 80 guns and improve the service and maintenance of trucks and vehicles. We are already waiting to see you all again here with JJ, Topo, Zeke and the rest of the staff, to be able to say again "Welcome Home"! | For those who love the food we serve in Posta, we just hired one of Cordoba's top chefs to work full-time in our kitchen and to direct and orchestrate even better and more gourmet dishes. We are also acquiring a new truck for Gustavo, which implies better and more comfortable rides to/from airport and fields. We really want to thank all our clients for your patience and support during the hard times presented by massive rainfall. It was only because of the combined effort and work of Gustavo & Cesar (always backed-up by Leo) that our operation was able to still be successful despite the detours and longer transfers to airport and shooting fields. Their skill and knowledge scouting the doves and the best fields allowed us to have many high-volume rounds despite the complicated scenery. Let us have the pleasure of hosting you and your friends again soon with our enhanced service. |
TOP GUN GROUPS BY LODGE
| | | |
| --- | --- | --- |
| MICHAEL STRAWN & Group | BOBBY DAVIDSON & Group | HUGH WOOD & Group |
This was my 5th visit to Sierra Brava Lodge in the past 5 years and that in itself should say something about the quality of this facility.
While the dove hunting is always exceptional here it is the people which set Sierra Brava apart from any other lodge I have previously visited. From the excellent assistant in the field, the fabulous food served by the resident chef, the amenities of the lodge itself and the personal touch provided by JJ, Topo, Zeke and all the staff, this lodge is truly unique.
Each year I return there are new touches improving an already impressive experience, but it is the people which make the experience and Sierra Brava has it in spades.
I would highly recommend this lodge and am already planning for a return trip in 2016.

Ed T – Houston, Texas (stayed in Jan 2015)

I recently returned to Los Chanares for my annual dove-shooting outing. I say dove shooting because this sure ain't hunting! Countless doves, all day long. If you have to wait as long as a minute for a shot, that's a long, long time.
The accommodations, the food, the staff are all over the top. I've visited other Argentine dove lodges but for the past ten years I've stuck with Los Chanares. At other places you typically have a one hour or so drive to get to the day's shooting location. At Los Chanares, the stands are all within a fifteen minute drive and many are within walking distance of the lodge.
Simply incomparable.

geekydon – La Jolla, California (stayed in Feb 2015)


This was our fifth year visiting Cordoba and our third visit to Posta del Norte. Every time we visit the experience has improved with more and more professionalism and expertise shown by Leo, Gustavo, White Glove (aka Christian), Cesar and the great bird boy team. We spent 6 nights at the lodge, which is a long time for Cordoba standards, and every day we were treated to different menus, hunting locations and weather conditions. The pool was great and provided a bit of variety to the things you can do at the lodge. This place is great for small groups of mates who want a bit of privacy to have the best time in the world.
See you next year team!

Kiwibodge – Palmerston North, New Zealand (stayed in Oct 2014)
We hope you enjoyed our Newsletter!

© Copyright 2015 FlyWays Argentina | Córdoba, Argentina
Tel: +1.786.207.2871 |

[email protected]