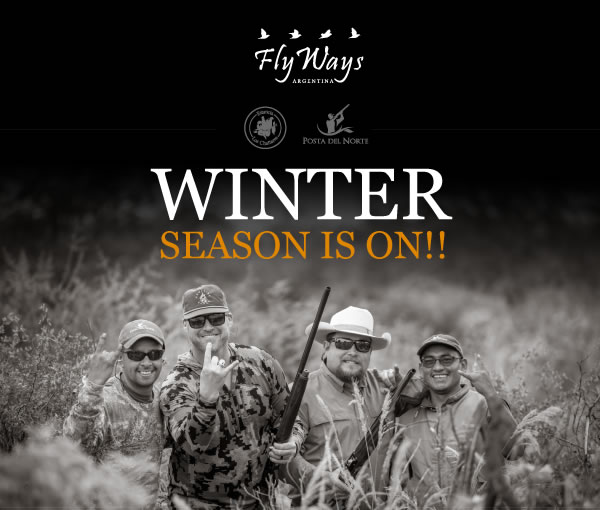 Our summer season is over, we are now in autumn in Argentina. We had a great run for the summer; 550+ guests visited our lodges between November 2022 and March 2023.
More than 1.5 million rounds shot!
Book your dates for the rest of the year at our
Promotional Rates where the weather and birds are as good as it gets!
Check Out Video From This Summer

WHAT'S NEW AT FLYWAYS ARGENTINA
After many years of looking for a unique place to offer fly fishing to our many guests, we have finally found "The best kept secret in Patagonia".
FlyWays Argentina, welcomes you to "Estancia El Corcovado", a sustainable fly-fishing operation in exotic Patagonia. With its many freestone rivers, natural lagoons and spring creeks, this estancia offers over 96 miles of private waters for all anglers' delight!
Estancia El Corcovado is set at the base of the Andes Mountains hence offering some of the best trout fishing anywhere in the world. Here, you will experience the vast immensity of real Patagonia and have incredible fly fishing inside the 400,000+ acre ranch. We still have open dates at this point, for the 2023-24 season. November and December 2023 are the best months to get the biggest trout coming in to these private waters, to spawn.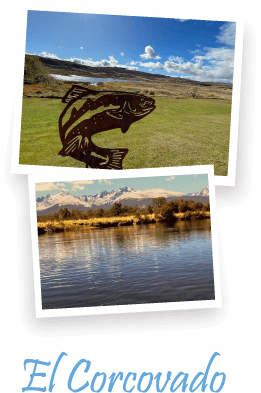 DUCK SEASON
The season at Estancia del Monte is about to begin, we have our first couple groups booked already. We shall see how it goes.
Rains have been evasive and ducks are concentrated in small ponds and the few lagoons that have survived the terrible drought in Argentina this year.
Its going to be a tough one!! We will keep you all posted.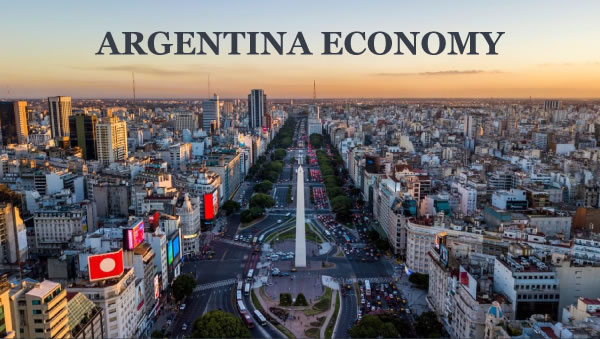 Argentinean economy has been going through a lot of political turmoil due to high inflation rates and 2023 being an election year. This has resulted in the perfect storm for visitors; a very unstable exchange rate makes travel and tourism more affordable for visitors. Tourism being a big source of foreign currency income, is highly promoted through initiatives to improve infrastructure, simplify visa requirements, and offer tax incentives to foreign visitors. The devaluation of the currency has made prices in Argentina more attractive to visitors, making it the perfect time to visit. Argentina is always a great destination for travelers seeking an authentic South American experience.
Copyright 2022 FlyWays Argentina | Córdoba, Argentina